News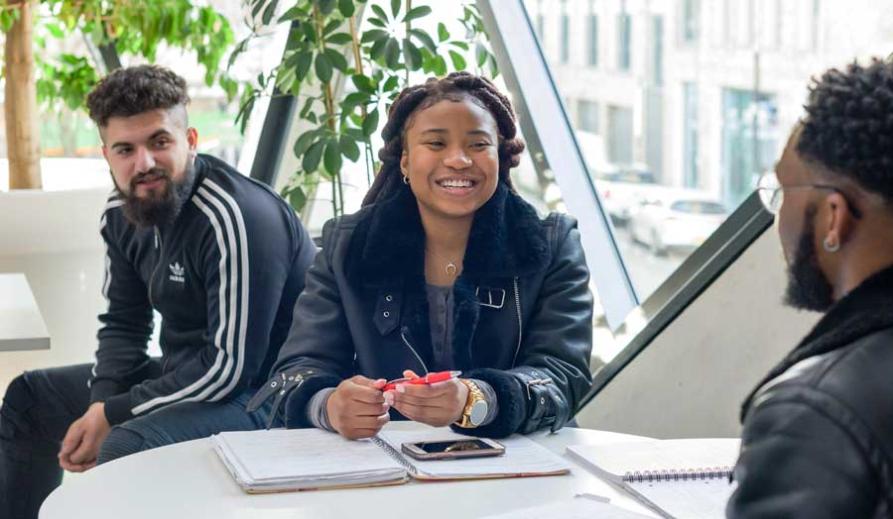 May exams - make sure you check when and where your exams are to take place
Exam timetables for the upcoming May 2022 exam period (9th - 27th May) are published on 8th April 2022. Subsequently you will be able to view your exam timetable by logging onto Exam Track. Please ensure to check when and also where each of your exams is due to take place as some exams are scheduled to take place on-campus and some will take place remotely.
It is important that you check the DDS exam webpages above to see how your INAR assessment adjustments will operate.
TalkCampus comes to London Met
The health and wellbeing of our students is our top priority and we're delighted to partner with TalkCampus to provide this additional level of support. We hope this will complement our in-house Student Services team, which covers the Counselling Service as well as the Disability and Dyslexia Service (DDS), by providing students with instant access to reassurance and support, at any time of day.
For more information visit the London Met TalkCampus webpage.
Diversity Access Scheme (DAS)
The Diversity Access Scheme (DAS) is a scholarship with a difference, set up to help aspiring solicitors from less advantaged backgrounds succeed.
Awardees of the scheme benefit from:
Finance – funding their LPC or SQE course fees
Mentoring – through matching them with a qualified solicitor mentor
Work experience – high quality, paid placements brokered through the Law Society
Application closing date 20 April 2022.
To date, hundreds of students have benefited from the support through the DAS and we hope to be in a position to help between 15 and 20 more students this year. The DAS is aimed at those who are ready to start their LPC or SQE preparation course / assessments either in Autumn 2022 or January / February 2023.
We welcome applications from students from all underrepresented groups including disabled students, those from Black or other ethnic minority backgrounds, LGBT+ students and those who have faced significant challenges to pursuing their education and career. All eligibility information can be found on the Law Society Diversity Access Scheme webpage.
Join the Student Ambassador Programme
The University is looking for motivated, enthusiastic and friendly people to join the
Student
Ambassador
Programme
. The programme is a fantastic way to work flexible hours at London Living Wage rate (currently £11.05/hr). You can work around your studies, at the university, while also developing transferable skills. This rewarding job not only allows you to work with local school and college students in various outreach activities, but also to help promote London Met itself. Students
apply online
via the HEAT platform then an informal group/individual interview. The deadline for application forms is
Sunday
17 April
.