BoB (Box of Broadcasts) - online TV and radio archive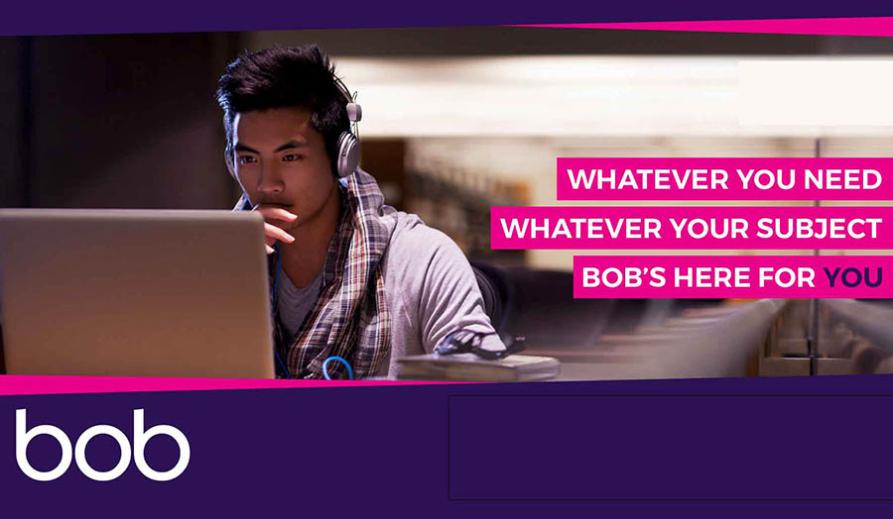 What is BoB?
BoB (Box of Broadcasts) is an on-demand TV and radio service provided for the education sector. It allows students and staff to view programmes from over 60 TV and radio channels, including BBC, ITV, Channel 4 and Channel 5. It is accessed via the internet and is available on and off-campus, but only in the UK.
What's available on BoB?
Students and staff can watch or listen to programmes from over 60 TV and radio channels. You can also:
create playlists,
edit programmes into clips
schedule recordings in advance,
embed clips into the VLE
share what you are watching with other students
Transcripts of the programmes are provided, which you can use to search for a particular section of commentary or quote from in your coursework. Each programme also has a citation which you can use to reference the source of any quotations you make.
For some programmes, you may need to request BoB to add them to the archive. But for the following channels, BoB is now archiving all their content and you can access the programmes immediately:
BBC1 London
BBC2
BBC4
ITV London
Channel 4
More4
Channel 5
BBC Radio 4
BBC Radio 4 Extra
How to sign in to BoB
Sign in on the BoB website
Use the 'Sign in' button on the home screen and select your institution (London Metropolitan University) from the drop-down menu on the 'Where are you from?' section.
You will be directed to the London Met Web Login page. Enter your University username and password. Click "Log in". You will then be directed back to the BoB website.
The first time you sign in to BoB you need to enter your email address, name and surname, and BoB will send you an email to verify your email address.
In future, you just need to sign in with your University username and password.