Getting around London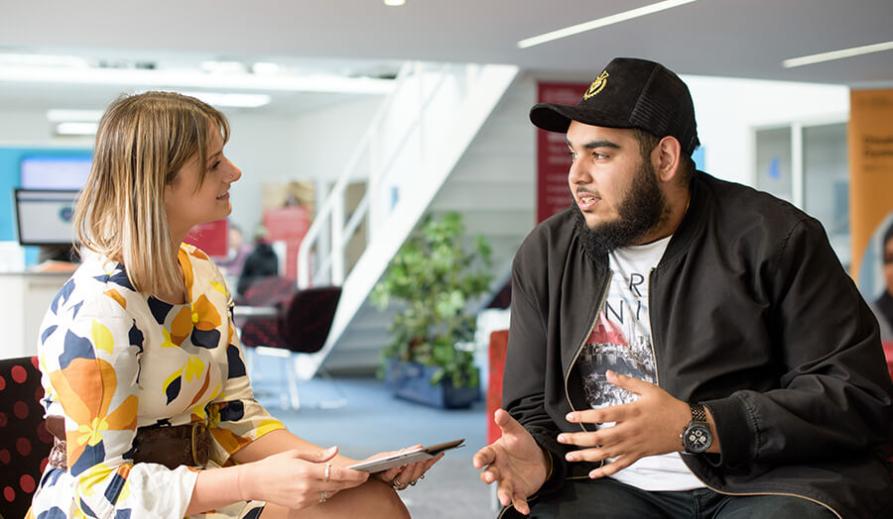 If you're new to London, you may be wondering how to navigate this new and exciting city. Here we provide advice for travelling around the capital.
We're based in the heart of London so you can get around by jumping on the Tube! We recommend that you download navigation apps on your phone, such as Citymapper and Google Maps – they can help you plan your journeys and will inform you of delays and alternative routes. To travel around London you can use an Oyster card or a contactless credit/debit card. You can also purchase tickets from most Underground stations.
Oyster card
An Oyster card is a card that you can top up with credit in order to travel on the London transport network. You can use it on the Tube, bus, tram, London Overground and some mainline trains. You just need to make sure that you 'touch in' and 'touch out' on the yellow card readers each time you enter and exit a station.
Modes of transport
Underground
Using the Tube is usually the quickest and most convenient way to get around London. On Fridays and Saturdays, you can get a Night Tube, which runs right through the night (selected lines only). Our Holloway campus is based right across from Holloway Road station on the Piccadilly line (only 10 minutes away from King's Cross station) and our Aldgate campus is right next to Aldgate station, which is on the District line.
Bus
Using a bus is a great way to move between our two campuses. You can also get a bus after a night out – there are a number of buses that run 24/7. A good app to check your local bus schedule is Bus Times.
Overground
The London Overground is another good mode of transport to use around London – you can take an Overground train from Highbury and Islington, which is a 10-minute walk from our Holloway campus.
Travelling outside of London
Interested in visiting other beautiful cities or countryside in the UK? You can get around easily using the National Rail train lines or via bus using the Megabus or National Express services. You can find some great off-peak prices when travelling on the weekend!
Want to visit mainland Europe? You can get a Eurostar train from St Pancras International station (10 to 12 minutes away from our Holloway campus) and be in Paris in just under three hours or in Amsterdam in just under five hours.